Specifications:
1.Magnesia Brick Refractory
2.CCS:60mpa,RUL:1700
3.Good erosion resistance
4.High quality
5.Reasonable price
Magnesia Brick Features:
Excellent performance of basic slag resistance, high refractoriness, thermal stability, anti-erosion and anti-peeling
Excellent strength of pressure bending, abrasion proof
Excellent performance of high-temperature firing, high rates of associative property, anti-erosion ability
Excellent thermal shock resistance and spalling resistance
Excellent ability of high refractoriness, anti-erosion of alkaline residue;
High temperature load of refractoriness under load. High mechanical strength
High temperature resistance excellent corrosion resistance
Resistance to spalling

It is basic refractory which the main phase is periclase. The product has such characteristics as high temperature resistance. Good slag resistance. strong corrosion resistance and steady volume in high temperature.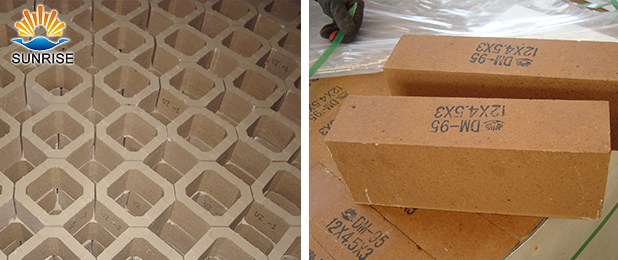 Application:
Magnesia brick is characterized by high refractoriness, good alkali resistance and superior refractoriness under load, and it is mainly applied to the regenerators of glass kilns and other high temperature furnaces.